Hydronic Air to Water Heat Pumps
We only install the best Air to Water Hydronic Heat Pumps, which are the Stiebel Eltron and Heatrite range. Harness the Power of Advanced Technology with our EVI Heat Pumps. Our cutting-edge heat pump systems are equipped with state-of-the-art technology to deliver unrivaled performance and efficiency. With EVI (Enhanced Vapor Injection) technology at its core, our heat pumps optimize heating and cooling operations, providing superior energy savings and environmental benefits.
NEW Heatrite Heat Pumps 12k and 22kw
Premium Heatrite EVI Technology Heat Pumps are the most efficient and eco friendly hydronic heat pumps with all the latest technologies included.
Main Features
Latest EVI Panasonic Inverter Technology
---
5 Year Warrenty
---
CE Certified
---
R32 gas has a lower Global Warming Potential (GWP)
---
WIFI APP control of the unit anywhere on your smartphone or tablet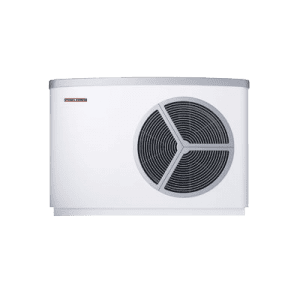 Stiebel Air to Water Hydronic Heat Pump WPL 25 and WPL 17
The Stiebel Eltron WPL 25 and 17 air to water hydronic heat pumps is the leader in its class.
A Stiebel Eltron Product
Main Features
Made In Germany
---
Modes: Auto, Manual, Holiday, Party
---
Industry Leading COP of 5.09 (Three Phase) 4.82 (Single Phase)
---
Industry Leading Operating Sound
---
65C Radiator Panel Operating Temp.
We pride ourselves on providing a quote no matter what size, stage or status of the project. Whether you are close to construction, or just budgeting your next project we can offer you an accurate, no-obligation quote. Each quote is designed to give you the best price and a selection of optional upgrades to suit your preferences.
Sign up to Newsletter
Our Newsletters help you keep up to date with the latest hydronic
products, services and featured projects once a month.
We aim to get your quote back to you as quickly and accurately as possible. If your request is urgent it is best to call the office.
*Trouble Uploading Plans? – Send the request and an automated email will give you an email address to send them to.